Use the Collection in Person
Whether it's a letter from Michelangelo or a doodle drawn in a 19th-century textbook by a procrastinating student, primary sources bring the past to life. You're free to explore these historic materials yourself in the Newberry reading rooms.
Go straight to the source of history.
How a Non-Circulating Library Works
We're open to the public. But we're not part of the Chicago Public Library system. (That may be a little confusing, we know.) As an independent research library with a non-circulating collection, we make our resources available on site to anyone who's curious about the past.
It all starts with a reader's card. If you're 14 or older and have a research interest related to our collection, you can sign up for one. When you visit the Newberry for the first time, we'll give you your reader's card and a brief orientation.
With your newest prized possession in hand, you'll go to the library reading rooms and travel back to whichever time period you're studying.

Once you've signed up for a Newberry reader's card, you can use our online catalog to make requests through your reader's account.
The Newberry collection is stored in a climate-controlled closed stacks building. This means you don't have to find what you're looking for on open shelves. A library staff member will bring it right to your desk.
When you check in with us in the reading rooms, we'll give you a place to sit and retrieve your requested items. Delivery times are usually between five and 15 minutes. You can request materials until an hour before the reading rooms close.
As a non-circulating library, we make our collection available to researchers in the Newberry reading rooms only. While you're not able to take that letter by Michelangelo home with you, we're happy to put it on hold so you can view it the next time you visit.
Talk to reading room staff if you plan to use the same collection item (or items) on more than one visit.
Believe it or not, the safest way to handle most items in our collection is with clean, dry hands. Gloves are required for only a few types of materials, such as photographs.
Newberry reading room staff will advise you on the right way to engage with your requested items.
For the security and preservation of our collection, the following items are not allowed in the reading rooms. Please store them in the lockers available on the first floor of the library.
Food and beverages
Backpacks, briefcases, and large handbags
Coats
Umbrellas
Scanners
Scotch tape or glue
Scissors or pocket knives
Post-It notes
Highlighters or markers
While using the collection, please observe the following dos and don'ts:
Use pencils, not pens while taking notes.
Don't write on paper placed on top of a collection item.
If you'd like to mark your place, please do not use scratch paper or Post-Its. We'll provide acid-free bookmarks you can use instead.
Tuesday – Saturday
10am – 4pm
Items can be requested until 3pm.
Photography/Reproductions of Newberry Collections
Catalog
The Newberry's online catalog is the primary tool for searching across the collection, from books and maps to journals and manuscripts.
Finding Aids and Inventories
Detailed finding aids outline the organization and the contents of archival collections at the Newberry
Research Guides
Want to survey the landscape before searching the catalog and finding aids? Consult our research guides to learn more about what we have and how you can find it.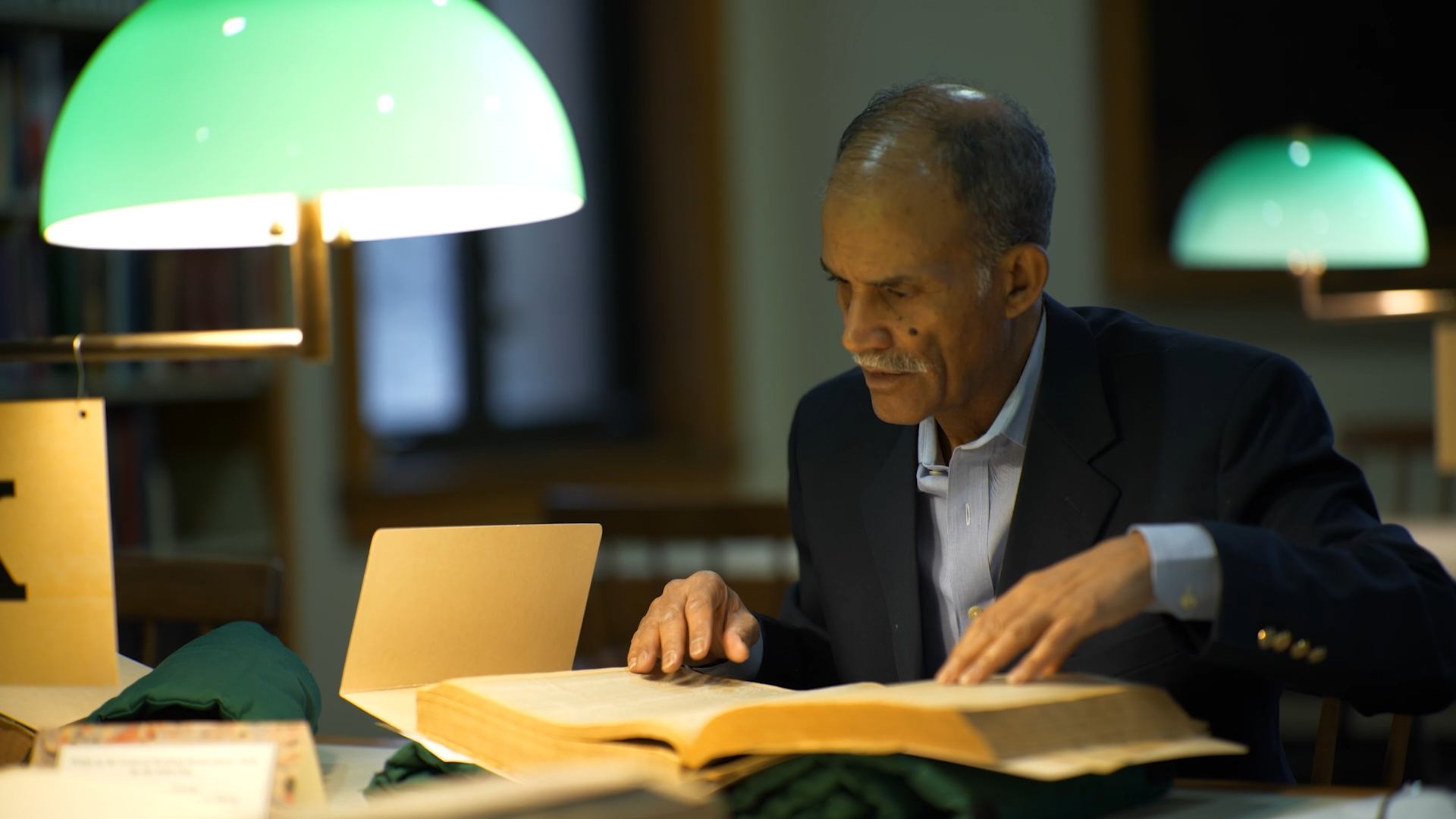 Log in to your Newberry reader's account to start requesting collection items through our online catalog.
Have a Question?
Ask a Librarian
Our reference librarians are here to help you get the most out of your research.
Exhibitions
Exhibitions bridge the past and present using historic items from the Newberry collection.
Now on View
Genealogy Research
The Newberry is one of the leading centers for genealogy in the country. Wherever you are in your genealogy research, we can help.
Learn More