It's May 12, 1923. The inaugural journey of the Capitol Limited passenger train of the Baltimore & Ohio Railroad sets off from New York. Passengers comfortably seated, the train begins serving candy—Mrs. Snyder's Home Made Candies, specifically. A special treat? Clever marketing to a captive audience? Probably some of both given the story of Ora Snyder, the woman who built a candy empire in Chicago from a cup of sugar and an egg.
The Newberry received the Ora Snyder papers in 2020, a gift from Snyder's great-grandchild ScottAllen Barber. The collection documents Ora's pioneering work in the making, selling, and marketing of candy in Chicago. Among the collection materials are Ora's writings and speeches, photographs, a scrapbook, a recipe book, and several (empty) candy boxes.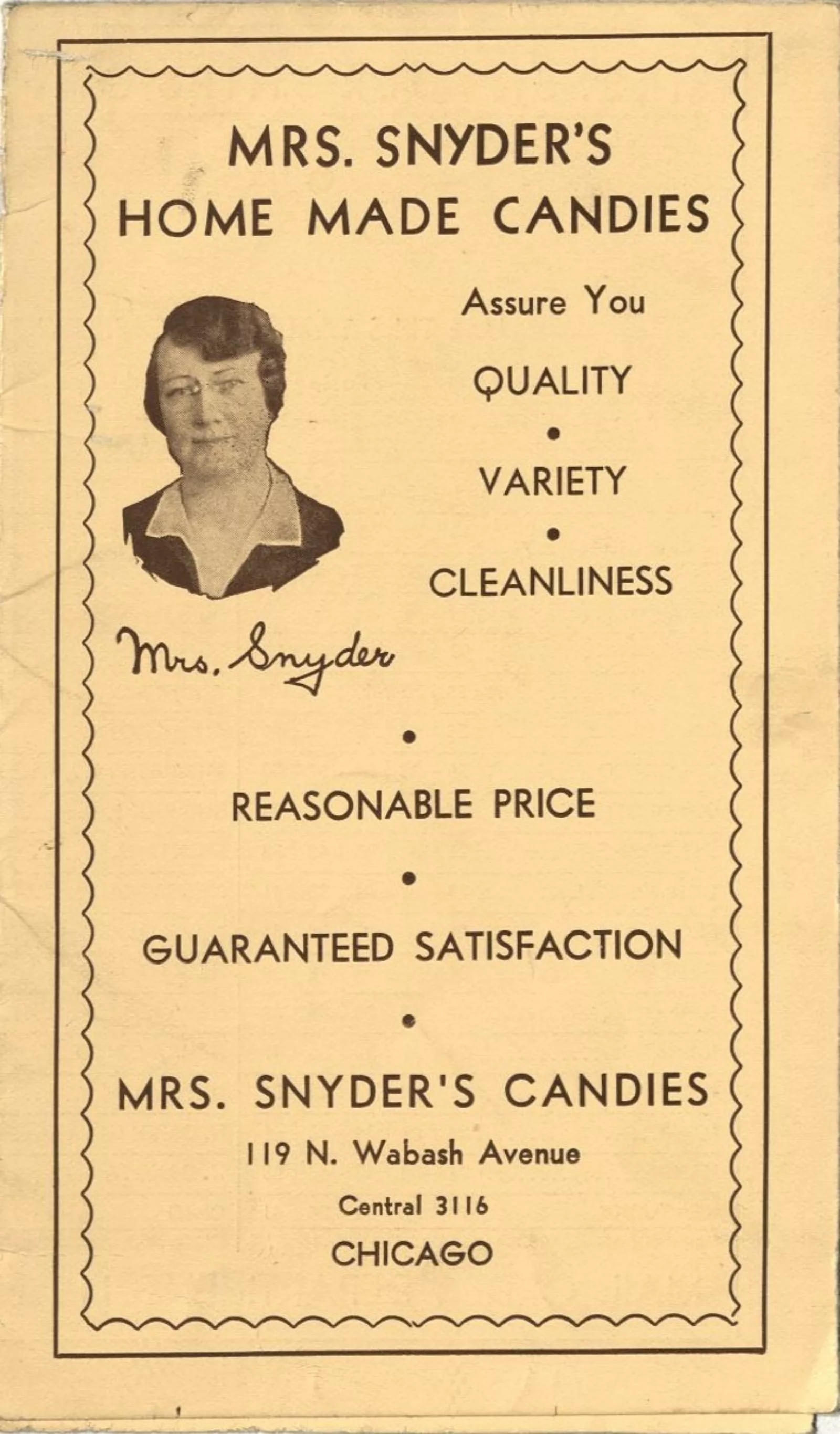 Aurora "Ora" Henrietta Hanson was born in 1876 in Michigan City, Indiana. When she achieved renown as a businesswoman, her origin story appeared in dozens of newspaper and magazine articles: her mother died when she was 3 years old, leaving her and her siblings with their sea captain father. Not allowed to have store-bought candy, young Ora learned to make confections for the family.
She married William Allen Snyder in 1894 and had one daughter, Edith. In 1909, William became ill, leaving Ora to consider how she might support the family should he not survive. She got to work making candy at home to sell at a local school. Her reputation grew enough that she sought out other opportunities to sell her candy in Chicago. In 1910, she rented a nine-foot-wide store in the Hamilton Club Building.
From the start, Snyder's business model came from her personal experience: people buy what they like. She focused less on her competitors and more on who her customers were and what they wanted. She gave out free samples to entice sales.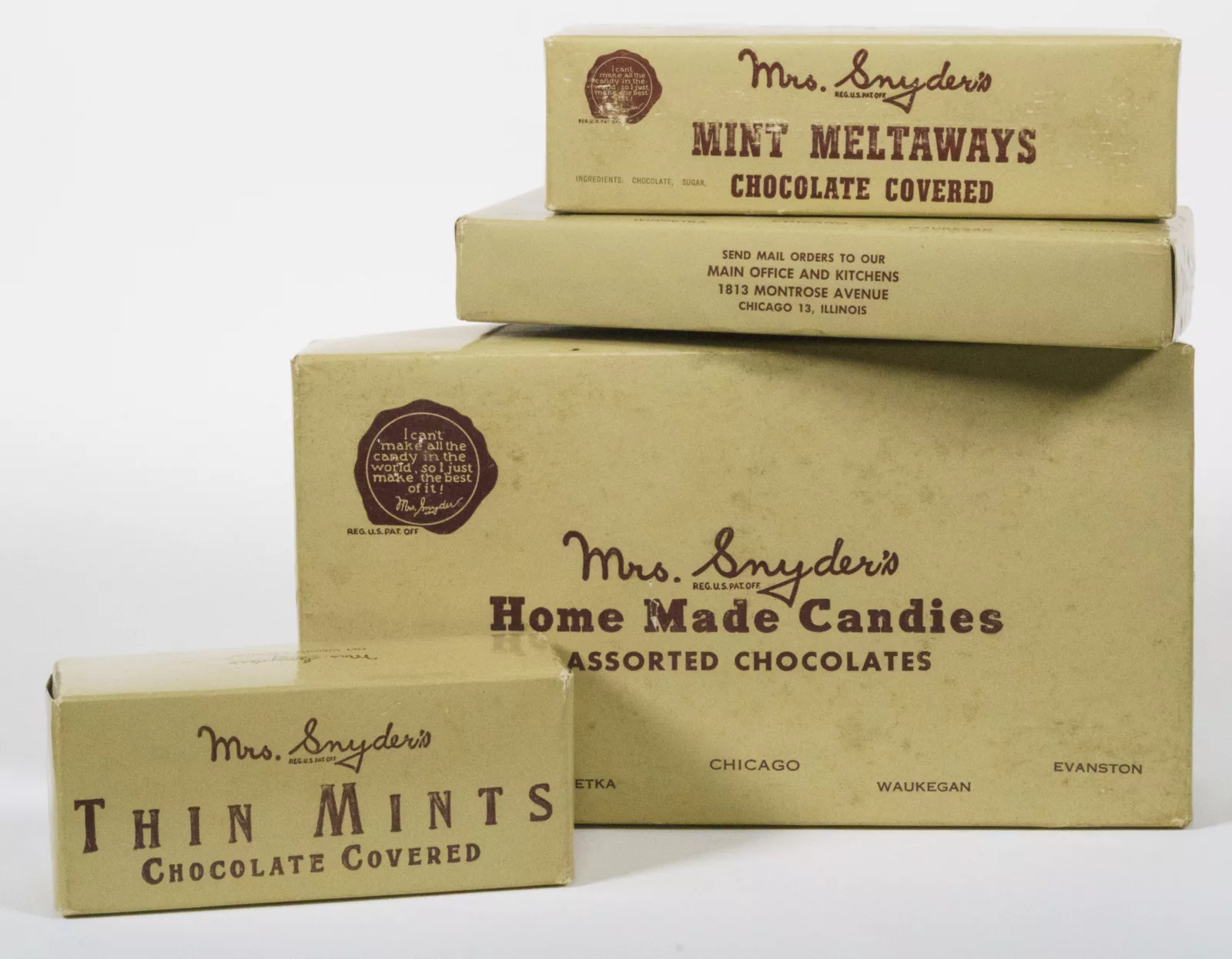 Another keen observation was that men bought more candy than women and had taste preferences for chewier and saltier varieties. She expanded her commercial ventures on this notion, opening new shops not in shopping districts, but in male-dominated business areas such as the Board of Trade Building.
Mrs. Snyder marketed her brand to emphasize that she was a real person who cared about quality goods and her customers. Framed photographs of her hung in each shop with the message "Mrs. Snyder thanks you." Early on, she recognized the benefits of pre-packaged candies and intentionally developed no-frills packaging.
By the early 1920s, Mrs. Snyder's had expanded to five locations, including a seven-story building at 119-21 North Wabash Avenue.
Business innovation continued when Ora Snyder set up shop at the Century of Progress International Exposition in 1933-1934. Mrs. Snyder's concession shop at the fair featured a candy kitchen in full operation along with cutting edge air conditioning and an ice cream machine.
The air conditioning – still a novel feature in 1934 – not only drew customers in, but also kept the candy from melting and the workers comfortable. Soon after, newspaper headlines announced, "Mrs. Snyder Decides to Air Condition All of Her Stores" after the success at the Fair.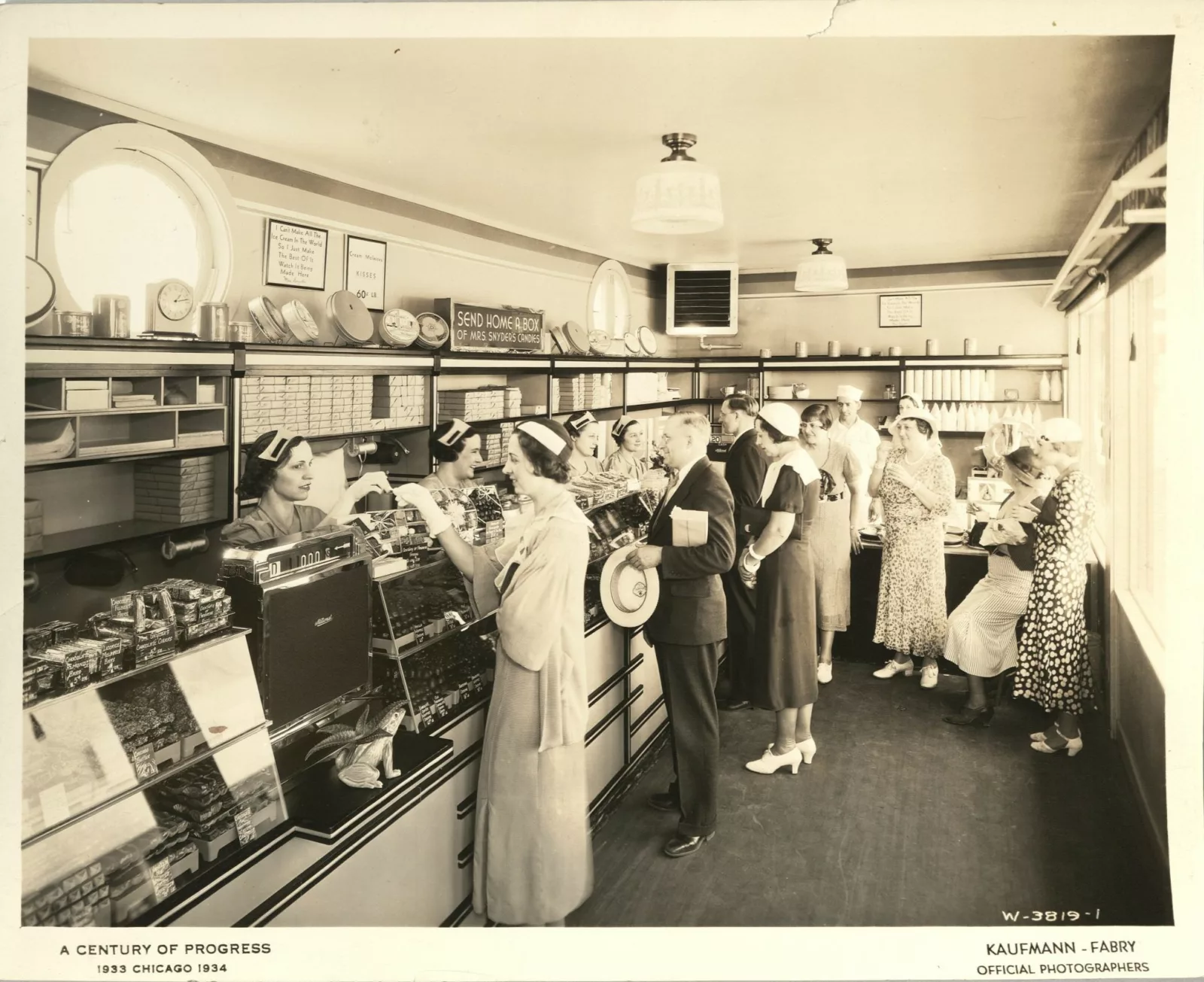 In addition to her business, Ora Snyder helped found the Associated Retail Confectioners of the United States, serving as their President between 1930 and 1932. She was also a member of the Chicago Business and Professional Woman's Club and regularly gave speeches to a number of similar groups.
Ora Snyder continued to be active in business until 1947, when she stepped down as head of her company due to illness. She died in Chicago in 1948, leaving behind 16 shops in the Chicagoland area and hundreds of employees.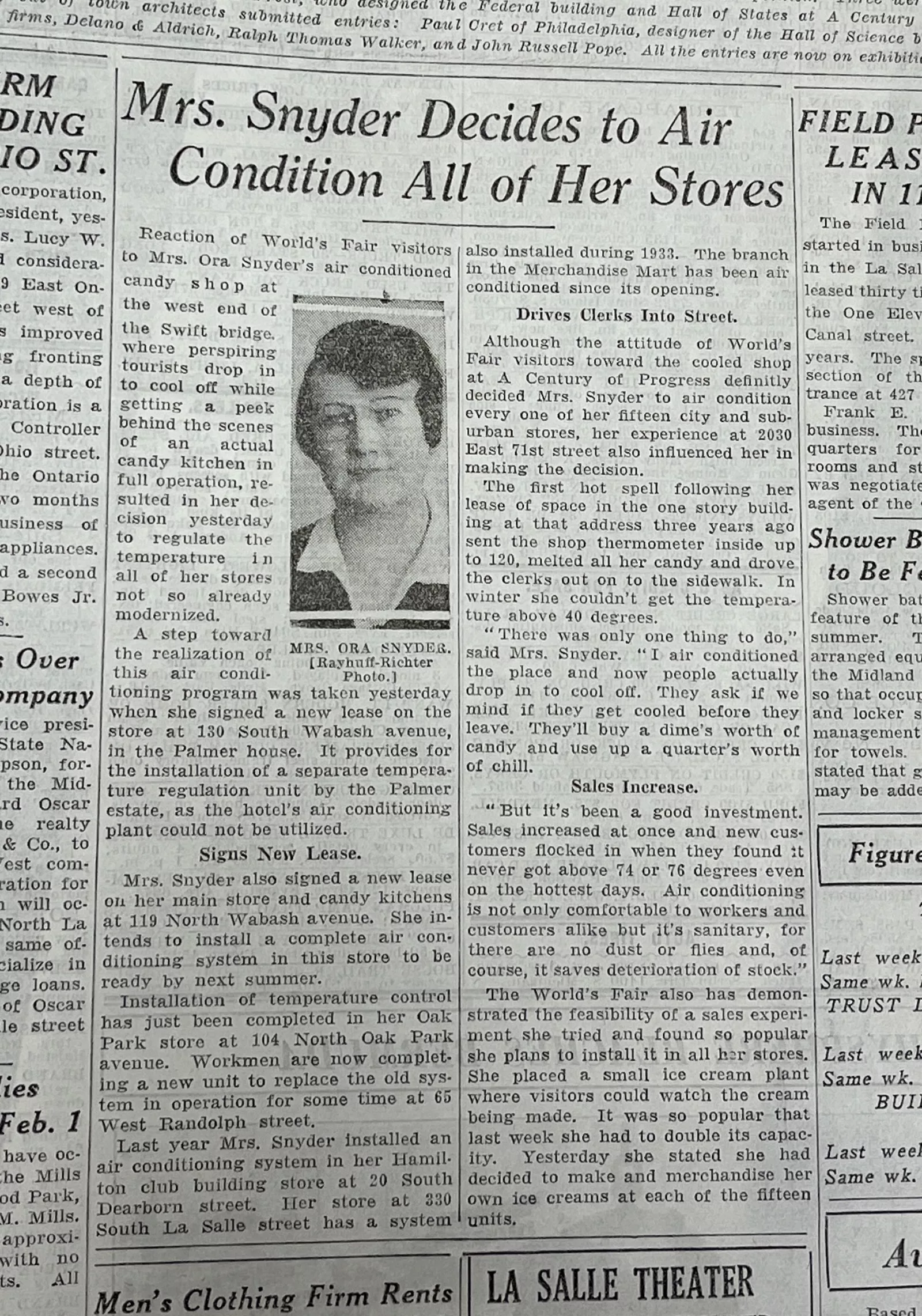 William Snyder served as Chairman of the Board for Mrs. Snyder's until his death in 1955. The business remained in the family with son-in-law Seymour W. Neill and grandson William J. Neill until it became part of Fannie May in 1967.
This collection represents a self-made businesswoman who not only thrived through the Great Depression and two World Wars, but also brought about innovation through her perseverance. That is indeed a story of sweet success.
About the Author
Catherine Grandgeorge is Manuscripts and Archives Librarian at the Newberry.